Buzz Los Angeles featuring local stories about amazing Los Angeles Businesses and People
Ok, so what's with all the buzz?
Businesses need buzz. They need to get their name out to attract new customers–just to keep the doors open. Buzz Magazine provides a media platform based upon recommendations and our staff reviews. Not only do we do an interview of local businesses but we provide a badge that businesses can place on their website footer or News page.
Sample Badge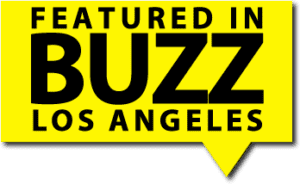 So, if you know of a local business that's worthy of media coverage fill out the form above and help them out!